The Chinese Video Link:https://v.qq.com/x/page/n3366rhajjf.html
The World Video Link:https://www.youtube.com/embed/VffGYY8SqEk
This is the US version E-SIM iPhone by T-Mobile, R-SIM team converted it into dual SIM card iPhone, and unlocked 5G perfectly.
This is a modified slot with SIM card.
This is the LL US model and the E-SIM logo. Please visit www.rsim5.com for the entire modification video(we have detailed modification tutorials and required SIM card booth and card holder for sale)
1 ICCID Perfect unlock mode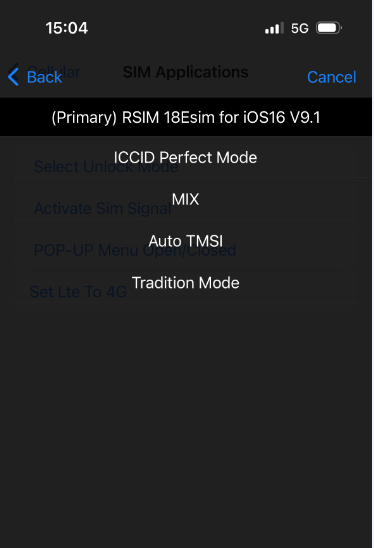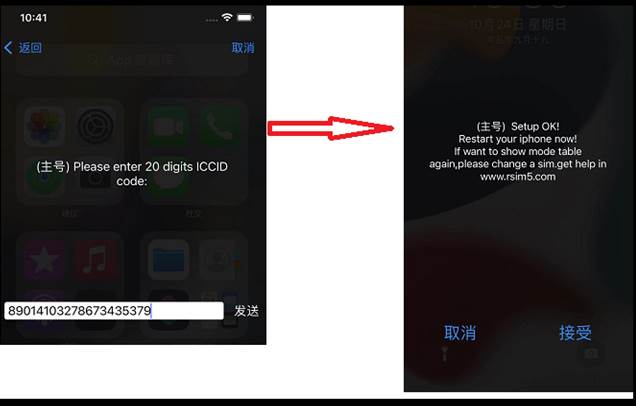 2 MIX Unlock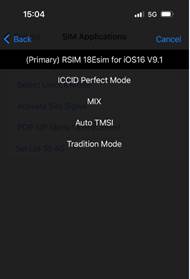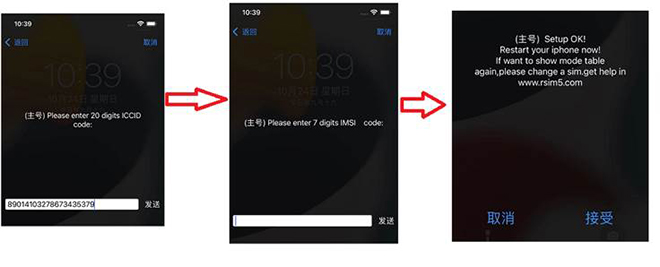 3-AUTO unlock mode(the selected unlock mode at this stage)
Step 1: Select AUTO TMSI
Step 2: select the original operators of locked phones or input corresponding IMSI code (can inquire on the website http://www.rsim5.com/bottomlink.php?id=3).
Step 3: Select Accept to wait for automatic unlock.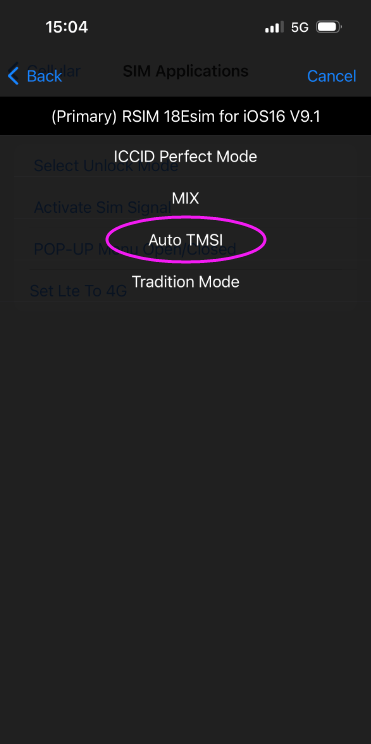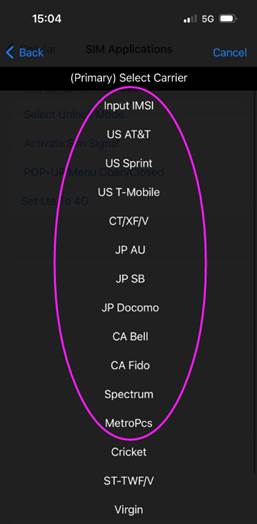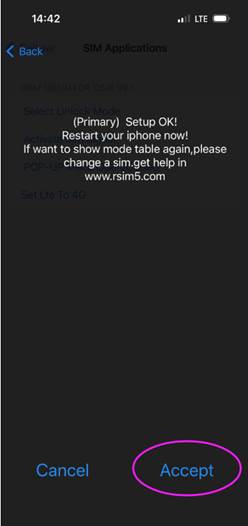 4. Tradition Mode
In order to be compatible with older version phone, you can select the Tradition Mode.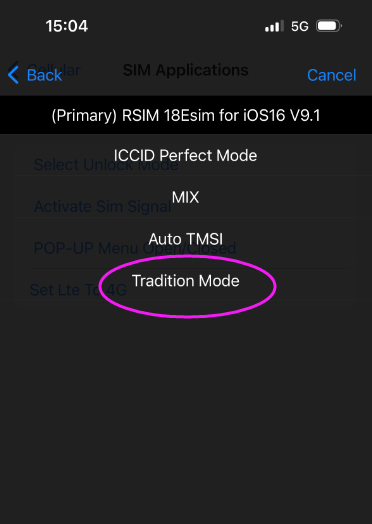 Perfect dual card unlock mode, super signal and 5G Internet access